Our designers were looking for the creation of a women's footwear with artisan character and the peculiar characteristic of comfort and flexibility combined with casual style, a new line called "Casual Tal".
The product comes from a complicated union of multiple processes with which greater flexibility is achieved compared to the old "Bologna" processing, without affecting the style of the "LG-Luca Grossi" shoe.
With this process, a whole line of models has been created for working women and travellers greater comfort.
We have also done the regular registration of the trademark "Lavorazione Tal" in various parts of the world in addition to Italy, in order to safeguard our personal type of processing and give to the shoe an immediate identity and recognizability with this brand.
This innovative processing has been the subject of research and application, both in the footwear of our autumn-winter collection and in the spring-summer collection and it is in detail a particular insole with a specific seam and application that make the soles very flexible until they fold on themselves without this causing any problem to the seal, stability and quality of the sole itself.
On all the soles of this type of processing is applied to fire our brand "Lavorazione Tal".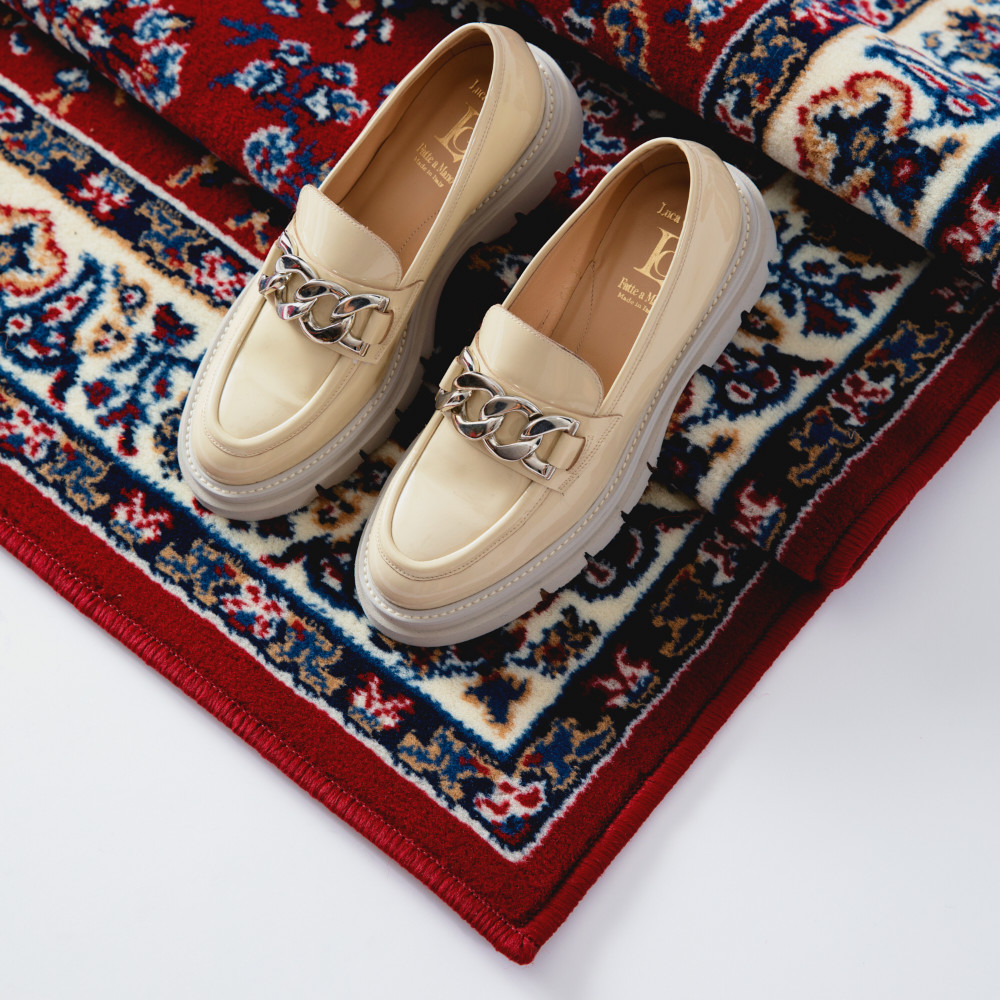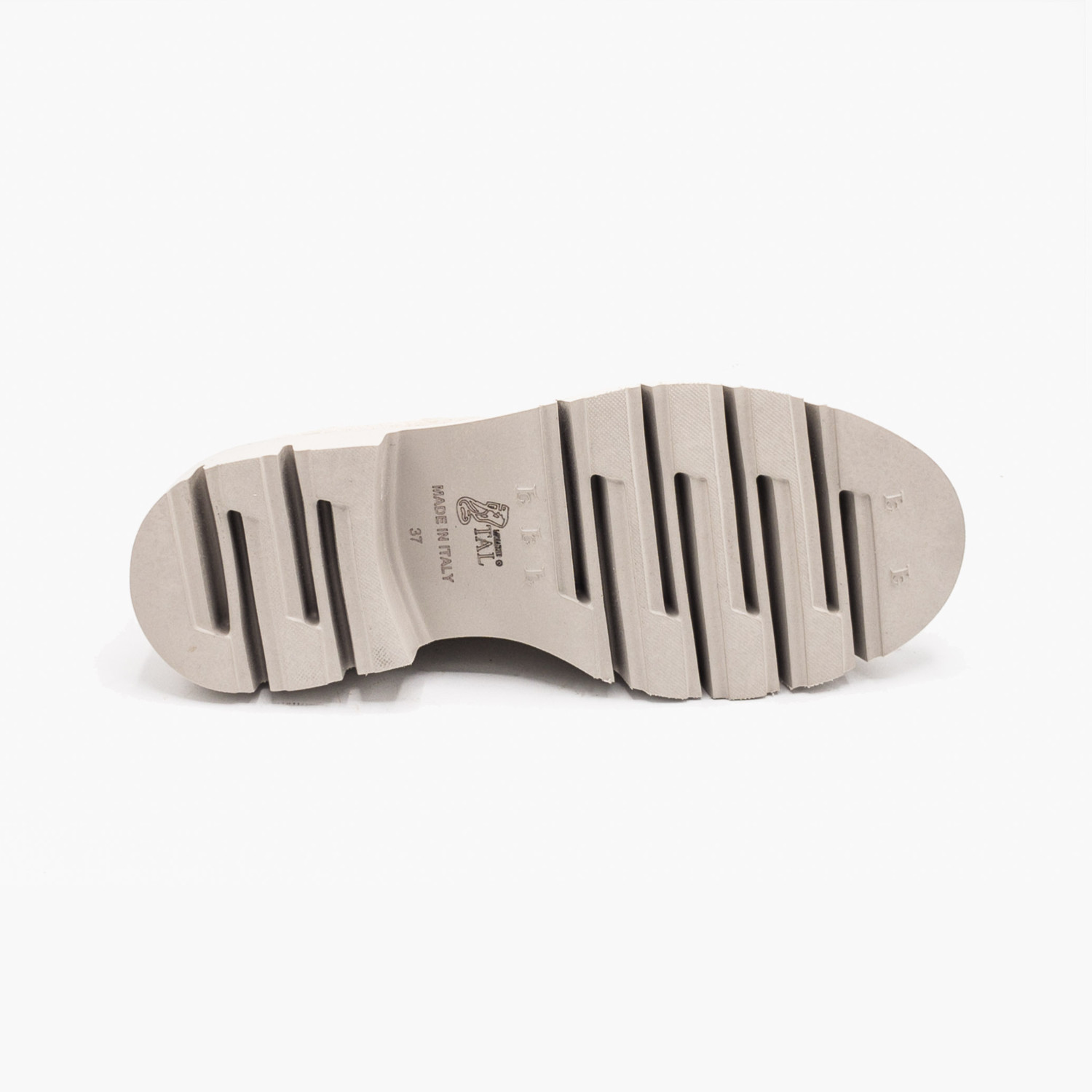 Study activities were also carried out to create customized rubber soles with the application of our brand, "LG" logo, in order to make the product exclusive of our look and at a glance representative of our company trying to create a product with greater lightness and portability and comfort.
The research has also developed with an eye to the leak tests of these new products and / or new processes with multiple tests and prototypes.
These new processes have always been carried out maintaining the characteristic of the made in Italy of our product that has always distinguished us and combining it with new materials of which a careful research has been made always with the aim of originality, quality and comfort with are present in all our products adding new colors and combinations to always keep up with the trend of the moment.